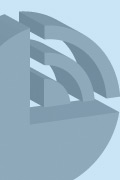 The Company
Loquent, LLC, is owned and operated by Ken and Donna Doyle. Ken is the principal consultant for the company, and directs all projects, in addition to providing writing and editing services. Donna provides administrative support and reference management services.
Our associates have highly specialized skills in the life sciences and medicine. Associates typically have graduate degrees and are carefully selected to meet the unique needs of our clients. In addition to their academic credentials, all of our associates have extensive "real-world" writing and editing experience.
Biographic Summary: Ken Doyle, PhD
Ken Doyle holds a PhD in molecular biology from Purdue University and an MS in organic chemistry from the University of Massachusetts--Boston. His experience includes technical and scientific communications, project management, and information technology consulting. Ken has also written regular columns on personal and business technology for local publications, including the Fitchburg Star and the Capital Region Business Journal.
Ken's early writing experience included the editing, project management, and production of the Protocols and Applications Guide, 3rd Edition, an internationally recognized 450-page manual for life science research at Promega Corporation, where he also served as joint editor of Promega Notes, a bimonthly technical newsletter. Ken developed his interest in nephrology as a Senior Medical Writer and Project Manager at Medical Media Associates, Inc., where he edited and assisted with project management of the original KDOQI Clinical Practice Guidelines.
As Corporate Communications Manager at PanVera Corp. (now Life Technologies), Ken led a team responsible for developing all marketing, technical, and public relations materials for the company. Ken's expertise in using a "whole-brain" approach to communicating complex technical information led him to found Loquent, LLC in September 2000.
While at Loquent, Ken played a key role as a consulting medical editor to the KDOQI (and later, KDIGO) guideline development group at the National Kidney Foundation. He has edited many of the KDOQI and KDIGO Clinical Practice Guidelines covering various aspects of kidney disease.
Ken also worked as Director of Marketing at Epicentre Biotechnologies (now an Illumina company) where he managed several groups that included product marketing, corporate marketing, and technical support.
For more information, see Ken's LinkedIn profile.