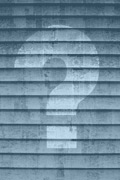 What fields do you cover?
Although our writers have a broad range of expertise, we specialize in technical and scientific writing for the life sciences: molecular biology, biotechnology, and related disciplines. We also have over 10 years of experience in nephrology, covering both the biochemical and clinical aspects of kidney disease. If your project isn't a good match for our areas of expertise, we will gladly refer you to one of our partners.
Why should we use contract writing and editing services?
Like most businesses, your writing and editing workflow isn't constant over the course of a year. Using a professional writing and editing service—only when you need it—can result in significant savings compared to the cost of hiring a full-time employee. There's also no overhead cost, and you gain access to technical skills and experience that you may not have on staff.
Why choose Loquent?
Our owner, Ken Doyle, has over 15 years of experience in scientific, technical, and medical writing. Ken works with a carefully selected team of associates who have advanced degrees in science or medicine. Together, we provide a combination of experience and skills that most agencies simply can't match. Besides, we enjoy what we do, and we guarantee that you'll enjoy the results!
What are your hourly rates?
We prefer to work with our clients on a project basis. By doing so, you're given a fixed cost that takes into account the size and complexity of the project, and there are no surprises when you get an invoice. Having a fixed cost for a project also helps you plan your budget. However, for ongoing work or lengthy projects, we are willing to work on an hourly basis or on retainer, if you prefer. In such cases, we will quote hourly rates based on the nature of the project.
Do you provide online estimates?
We don't provide instant/online estimates, due to the complexity of a typical project. After an initial consultation, we'll prepare a proposal that describes the scope of the project, outlines deliverables, and details the costs for each part. Our experience has allowed us to develop estimating tools that can project accurate estimates in the majority of cases. Our estimates take into account different hourly rates for different activities: for example, administrative time is billed at a lower rate than writing or editing.
Our projects are confidential. Do you have a CDA?
We work with your company's CDA/NDA and treat all information that you supply as proprietary and confidential, unless instructed otherwise. The samples in our portfolio only include documents available to the public.
Will you work on-site at our office?
No. We are a virtual organization, and our writers work efficiently and productively using modern communications technology. By doing so, we minimize our overhead, which translates into cost savings for you.
What are your payment terms?
We require a percentage of the total cost before we begin a project, with the remainder split among two or three payments, depending on the size of the project. Invoices generally carry net 10-day terms, although we can negotiate longer payment terms for established clients.
What forms of payment do you accept?
We accept checks, wire transfers, or major credit cards through PayPal.